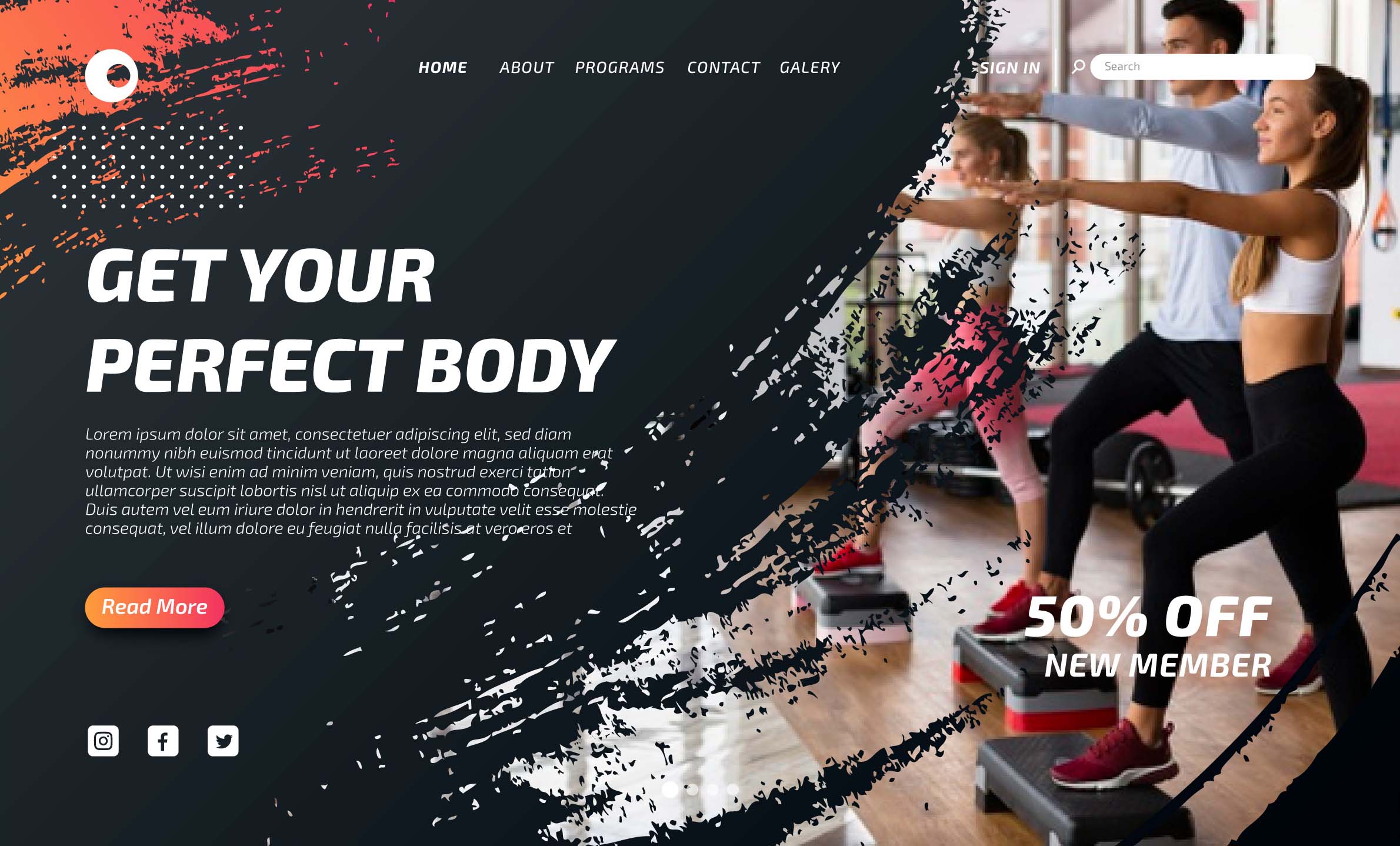 Importance of Good Website Design
As clients have become online-savvy, it is important to have a professional website design for your business with high-end usability and functionalities.
The minute user visits your website, it presents the first impression of your business and they will assess your business instantly. You have to make an optimistic influence on your visitors in the first few seconds.
An effective business website is not just one that catch the attention of visitors or is good to look at. It is one that drive results and success beyond your business goals.
If your web pages appearances aren't stimulating then your viewers will leave your website immediately for a competitor's website and you'll miss out new business opportunities.
Now that you know the importance of professional designed website, it's time to move on fundamentals that makes a quality website design and stands out your business from competitors.
Sitemap
When users access your website, they want to explore information quickly and easily. If you want leads to remain on your page, you must implement a sitemap that is easy to navigate otherwise you'll discourage your audience from engaging on your page.
This is essential especially when your website has so many pages and menu that shows a list of the different web pages. When the website navigation is designed well, users can easily explore and it doesn't need to have state of the art typefaces. Settle for a simple yet intuitive navigation that can make your audience come back for more. Below are some examples of professionally built navigation and sitemaps.

Good Content
The content of the website should be informative and beneficial for visitors. It better describes your products or services and communicates your company's brand position.
When there is too much text on a web page, it becomes visually cluttered and making it more difficult for a viewer to read the page. So, it's necessary when a copywriter script the content and the designer create the info-graphics, idea should be short and to the point.
In general, readers tend to recall the message when it is short and something that the can be recognize.
Consistency and Visual Elements
It includes the color theme, typography, info-graphics, relevant images and other details. A professional website has a balance between attractive design and content that's easy to read and quick to load. Web pages should have an exceptional layout so that they can appear more appealing to the users and make them want to engage with your website. It is essential to develop users' interest with visual elements because this is where every engagement will begin.
If your company has a logo and that logo design is utilized frequently in print materials (i.e. business cards, pamphlets, letterheads, etc.), then the logo, colors, brand messaging and imagery used for print must be carried over into the website design. It is important for your audience to be familiar with your brand in all forms of communication so they associate your company's position. Often when the visual elements changes with a brand, it can cause customers to feel uncomfortable and create a negative image of your company.
Build Trust & Credibility
Building trust & credibility among your audience is extremely important, but will not happen unless you really get to know them and what they value. If your website designed poorly or the information looks outdated, your visitors won't trust your business. On the other hand, a professionally designed website signals trust with your audience. They will trust your company and feel comfortable checking it out further.
When it comes to finding a reputable business, consumers want to know where a company stands in the industry. The content that you create and publish to your website helps show consumers to trust your brand. If your website looks more welcoming and trustworthy to visitors, it will increase traffic on your website and create new opportunities for your business.
Formatting & SEO
It is comfortable to read a web page from left to right, top to bottom.
Web Designers use the same reading pattern when they're designing a website because, people start reading from the upper left area, designers put the most important information there. It rises the chances of delivering your message to the visitors who can become your potential customers.
Aside from formatting of your website, certain web design elements can directly affect search engine optimization (SEO). Web design can be difficult to understand if you're not familiar with how it works, but to put it simply, your code needs to be SEO-friendly. Website structure and content both need to be optimized for search engines like Google, Bing & Yahoo. Professional website design includes SEO services that ensure consumers can find your website easily.
How Design Ocean Can Help
Our experienced team and management have years of excellence to deliver top-notch solutions with a bold strategy to achieve required outcomes. We understand the importance of professional website design that takes your business to new levels of growth and success. Design Ocean can help your firm stand out from the competition and build a brand that drives sustained growth
Learn More